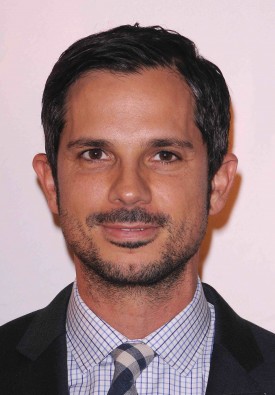 Abraham Higginbotham
is a writer, producer, and occasional actor for popular comedy series such as
Arrested Development
,
Will & Grace
,
Back to You
and
Do Not Disturb
. He got his big break after submitting a speculative script for the popular sitcom 
Will & Grace
. He served as executive producer of Fox's
Do Not Disturb,
and is currently a consulting producer for Fox's animated comedy show, 
Family Guy
. He has also written for and produced
Ugly Betty
.
Abraham is a writer and producer on Modern Family. He played the role of Ryan in the episode "Bixby's Back".
Writer
Season 2
Season 3
Season 4
Season 5
Season 6
Ad blocker interference detected!
Wikia is a free-to-use site that makes money from advertising. We have a modified experience for viewers using ad blockers

Wikia is not accessible if you've made further modifications. Remove the custom ad blocker rule(s) and the page will load as expected.