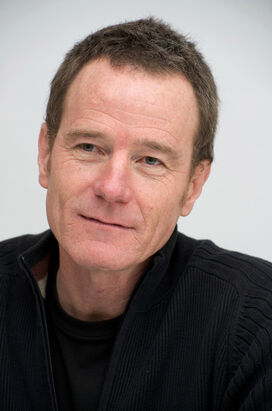 Bryan Lee Cranston (born March 7, 1956) is an American actor, voice actor, writer and director. He is perhaps best known for his roles as Walter White in the AMC drama series Breaking Bad, for which he has won three consecutive Outstanding Lead Actor in a Drama Series Emmy Awards, and as Hal, the father in the Fox comedy sitcom Malcolm in the Middle. Other notable roles include Dr. Tim Whatley on Seinfeld, Doug Heffernan's neighbor in The King of Queens, Astronaut Buzz Aldrin in From the Earth to the Moon, and Ted Mosby's boss on How I Met Your Mother.
He has directed two episodes on Modern Family.
Director
Season 3
Season 5
Ad blocker interference detected!
Wikia is a free-to-use site that makes money from advertising. We have a modified experience for viewers using ad blockers

Wikia is not accessible if you've made further modifications. Remove the custom ad blocker rule(s) and the page will load as expected.