Cindy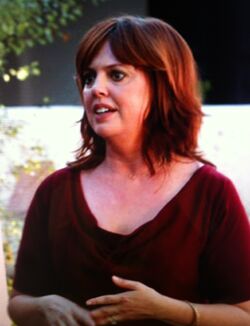 Seasons
S1
-
S2
-
S3
-
S4
-
S5
-
S6
Cindy
is a neighbor of the Dunphy family who makes a brief appearance in "
After the Fire
".
She gives Claire an aid box, which contains a bunch of outdated old clothes, for the Rands, the Dunphy family neighbors, which after their house burned down, they lost everything they owned. Claire is first happy to receive the donation, but she is later shocked to discover that the "bunch of outdated old clothes" are the ones she is wearing right now.
Ad blocker interference detected!
Wikia is a free-to-use site that makes money from advertising. We have a modified experience for viewers using ad blockers

Wikia is not accessible if you've made further modifications. Remove the custom ad blocker rule(s) and the page will load as expected.