Dr. Bob Jensen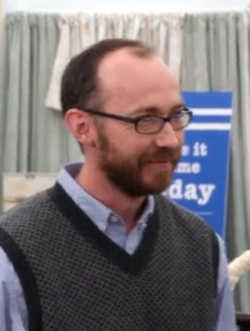 Seasons
S1
-
S2
-
S3
-
S4
S5
-
S6
-
S7
-
S8
Dr. Bob Jensen
is a doctor who appears in "
Mistery Date
" we see him at the mall, speaking to
Jay
in private. Dr. Jensen introduces himself to
Mitchell
after Mitchell comes over, for most of the episode, Mitchell is wondering what's wrong with his Dad. When he sees Dr. Jensen, Mitchell thinks his Dad is seeing a shrink who is Dr. Jensen.
Trivia
Dr. Jensen is the shrink that Jay and DeDe saw after their divorce.
Appearances
Only "Mistery Date"
Ad blocker interference detected!
Wikia is a free-to-use site that makes money from advertising. We have a modified experience for viewers using ad blockers

Wikia is not accessible if you've made further modifications. Remove the custom ad blocker rule(s) and the page will load as expected.