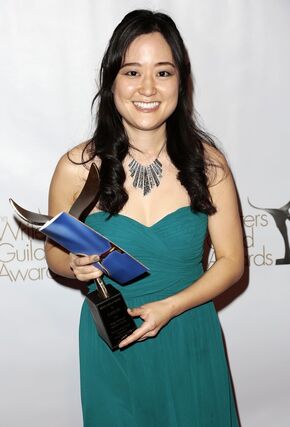 Elaine Ko is a writer, producer, executive story editor and staff writer on Modern Family. She has a cameo role as the receptionist of the restaurant in "The Future Dunphys".
She is also known for her work on the American animated series Family Guy and the situation comedy series Back to You.
Writer
Season 2
Season 3
Season 4
Season 5
Season 6
Producer
Season 4
Every episode of Season 4
Season 5
Season 6
Every episode of Season 6
Ad blocker interference detected!
Wikia is a free-to-use site that makes money from advertising. We have a modified experience for viewers using ad blockers

Wikia is not accessible if you've made further modifications. Remove the custom ad blocker rule(s) and the page will load as expected.