Elaine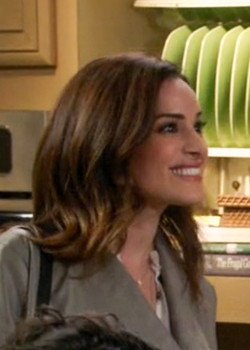 Portrayed By
Jackie Seiden
Family
Dylan Marshall
- Husband
Douglas - Son
Betty - Daughter
Janice - Daughter
Seasons
S1
-
S2
-
S3
-
S4
-
S5
-
S6
-
S7
-
S8
Dr. Elaine Kolchek is Dylan's wife.
She appears in "Alone Time", when Dylan brings her and her three children to the Dunphy house to pick up a rubik's cube he left there. She appears to be a little older than Dylan.
Ad blocker interference detected!
Wikia is a free-to-use site that makes money from advertising. We have a modified experience for viewers using ad blockers

Wikia is not accessible if you've made further modifications. Remove the custom ad blocker rule(s) and the page will load as expected.