Jeoux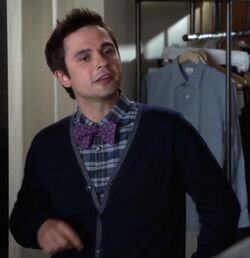 Seasons
S1
-
S2
-
S3
-
S4
-
S5
-
S6
Jeoux
(pronounced "
Joe
") is a friend of
Longines
' who is seen in the episode "
Snip
".
After Cam finally accepts a job that Longines has given him to work at his clothing store, Jeoux appears and reveals Mitch and Longines' devious plan of giving the job to Cam and Cam, who has heard everything, leaves the store very upset.
Ad blocker interference detected!
Wikia is a free-to-use site that makes money from advertising. We have a modified experience for viewers using ad blockers

Wikia is not accessible if you've made further modifications. Remove the custom ad blocker rule(s) and the page will load as expected.