Joyce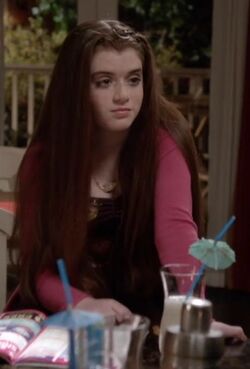 Seasons
S1
-
S2
-
S3
-
S4
-
S5
-
S6
Joyce
is a girl that is invited along with her cousin Becca to the Dunphy house by
Luke
in "
New Year's Eve
".
She is set up to hang out with Manny, but she doesn't like him upon first meeting him. Manny offers her a Pena Delgado, a drink he made, but refuses to drink it. Lily calls her mean after Manny asks her about her new year's resolution, and her response—to not to go on any more blind dates. Later they start being more friendly with each other, and Joyce calls Manny a good friend. He tells her that he doesn't need any more friends and leaves.
Ad blocker interference detected!
Wikia is a free-to-use site that makes money from advertising. We have a modified experience for viewers using ad blockers

Wikia is not accessible if you've made further modifications. Remove the custom ad blocker rule(s) and the page will load as expected.