Welcome to the Modern Family Wiki, a collaborative encyclopedia for everything and anything related to ABC's American sitcom Modern Family. Currently, there are 698 articles and we are still growing since this wiki was founded. The wiki format allows anyone to create or edit any article, so we can all work together to create a comprehensive database for Modern Family. If you need any help or have any questions, please, contact to one of the admins.

Latest Episode
"American Skyper" aired May 20th, 2015 on ABC
The whole family is at Jay & Gloria's for Alex's graduation party, except for Phil who ingeniously figured out a way to be there via skype and a robotic vessel after being unexpectedly detained in Seattle on a business trip. During the celebration, Jay frets about Gloria's cousin who has overstayed his welcome; Claire stresses out about giving Alex the perfect gift; Mitch hides news of being laid off from Cam, and Andy's girlfriend Beth is in town stirring up a whole lot tension with Haley which finally leads to a realization that may have come too late.
---

Next Episode
"Summer Lovin" airs September 23th, 2015 on ABC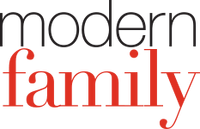 The Andy/Haley situation is resolved, while Alex, like so many college freshmen, finds herself in an interesting roommate situation and misses her family – but she also has some male suitors coming her way. Phil, meanwhile, is having a tough time adjusting to Alex being away and Luke discovering "a bit of a criminal streak". Jay is getting close to retirement, while Gloria explores her entrepreneurial side by marketing her own hot sauce – and they both become very involved with Joe's hippie preschool. And, while Mitch tries to sort out his career path, he and Cam start an Airbnb-like business with the upstairs apartment they've purchased, which brings a whole host of interesting characters into their lives.
---

Featured Article
Phil is Claire's 48-year-old husband of over 20 years who sees himself as the "cool dad." He dotes on his wife Claire and constantly tries to find ways to bond with his three kids. He is seen as very competitive, some examples being his nature of always beating his son at basketball. He has a very childlike attitude and is referred to by Claire as the "kid she's married to." He uses a parenting method that he calls "peerenting", which is a combination of talking like a peer, but acting like a parent. He is a real estate agent who is very confident in his work, once saying "I could sell a fur coat to an Eskimo".
---
More Featured Articles, Nominate Article

Notice
The Modern Family Wiki is making some changes! If you'd like to see a list of just a few of the things we're looking at changing CLICK HERE. A few of the things you can look forward to are updates to the main page, updates to the MonoBook skin, changes to the Modern Family Wiki's chat feature, the recruiting of new admins, as well as increasing current admin privileges and changes to the site that will help with overall navigation and accessibility.


Read More...
---

Disclaimer
The Modern Family Wiki is a fan site only and not in any way related to Modern Family, ABC or any other of it's affiliates. All copyrights and trademarks belong to their individual owners and material on this website is used by the terms of Fair Use under the United States Copyright policy. Any one person is allowed to edit the Modern Family Wiki and as such material that violates this policy may have been added. If you do happen to come across any violations please report it to an administrator and it will be removed or edited as soon as possible.
---
See the terms of Fair Use for more information.

Affiliation
---

Featured Quote
"

Why do I have to watch a French movie, I didn't do anything wrong.

"
---
More Featured Quotes

Featured Poll
How do you feel about Alex moving out of the Dunphy home for school?
---
For other voting polls, see Modern Family Wiki:Polls

Modern Family Blogs
Claire:My final revenge. I'm going to KILL PHIL.

(Claire slices Phil's head off,causing him to bleed to death)




Claire:I got my sweet revenge!

THE END

Written and produced by Quentin Tarantino

Read more >
---