Welcome to the Modern Family Wiki, a collaborative encyclopedia for everything and anything related to ABC's American sitcom Modern Family. Currently, there are 800 articles and we are still growing since this wiki was founded. The wiki format allows anyone to create or edit any article, so we can all work together to create a comprehensive database for Modern Family. If you need any help or have any questions, please, contact to one of the admins.

Latest Episode
"Man Shouldn't Lie" aired April 13th, 2016 on ABC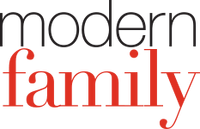 Claire brings home a stray dog and gets the kids to help her hide it from Phil while she tries to find its owner. Unfortunately, her evasive behavior only makes Phil try even harder to shower her with more attention. Elsewhere, Gloria invites a new couple over even after Jay has made it clear he doesn't want to make any new friends, but when the husband turns out to be a real guy's guy, Jay might be eating crow. And Cameron rents out their upstairs apartment to a Christian rock band.
---

Next Episode
"Promposal" airs May 4th, 2016 on ABC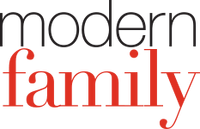 With Closet-Con right around the corner, Claire is on high alert and convinced there is a mole in the company. Meanwhile, Phil goes vigilante when he and Gloria confront Auntie Alice for stealing her hot sauce recipe. Jay tries to teach Joe how to do some manly handy work, and with prom coming up, Mitch helps Luke with his "promposal" while Cam helps with Manny's, but Cam goes a little overboard, revealing that there maybe something deeper going on.
---

Featured Article
Phil is Claire's 48-year-old husband of over 20 years who sees himself as the "cool dad." He dotes on his wife Claire and constantly tries to find ways to bond with his three kids. He is seen as very competitive, some examples being his nature of always beating his son at basketball. He has a very childlike attitude and is referred to by Claire as the "kid she's married to." He uses a parenting method that he calls "peerenting", which is a combination of talking like a peer, but acting like a parent. He is a real estate agent who is very confident in his work, once saying "I could sell a fur coat to an Eskimo".
---
More Featured Articles, Nominate Article

Notice
The Modern Family Wiki is making some changes! If you'd like to see a list of just a few of the things we're looking at changing CLICK HERE. A few of the things you can look forward to are updates to the main page, updates to the MonoBook skin, changes to the Modern Family Wiki's chat feature, the recruiting of new admins, as well as increasing current admin privileges and changes to the site that will help with overall navigation and accessibility.


Read More...
---

Disclaimer
The Modern Family Wiki is a fan site only and not in any way related to Modern Family, ABC or any other of it's affiliates. All copyrights and trademarks belong to their individual owners and material on this website is used by the terms of Fair Use under the United States Copyright policy. Any one person is allowed to edit the Modern Family Wiki and as such material that violates this policy may have been added. If you do happen to come across any violations please report it to an administrator and it will be removed or edited as soon as possible.
---
See the terms of Fair Use for more information.

Affiliation
---

Featured Quote
"

Phil: Life is like a mountain road, with a new adventure around every corner.
Andy: Wow.
Phil: Right!?
Andy: Did you just think of that?
Phil: I did.

"
---
More Featured Quotes

Featured Poll
How do you feel about Alex moving out of the Dunphy home for school?
---
For other voting polls, see Modern Family Wiki:Polls

Modern Family Blogs
Check out my wikia site Everson House Wiki. In need of more people. Looking for 1 more admin and 3 rollbacks.

CanBoy67 (talk) 04:48, March 17, 2016 (UTC)

Read more >
---