Home
Talk

4
635pages on
this wiki
Welcome to the Modern Family Wiki, a collaborative encyclopedia for everything and anything related to ABC's American sitcom Modern Family. Currently, there are 635 articles and we are still growing since this wiki was founded. The wiki format allows anyone to create or edit any article, so we can all work together to create a comprehensive database for Modern Family. If you need any help or have any questions, please, contact to one of the admins.

Latest Episode
"Spring Break" aired March 25th, 2015 on ABC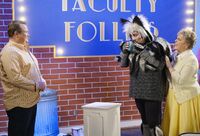 Spring break has Claire doing some spring cleaning, while Phil struggles with not being a spring chicken when Luke starts outperforming him at seemingly everything. Haley takes Alex to a music festival to take her mind off of colleges, and Gloria and Jay challenge one another to give up Spanish soap operas and cigars respectively. However, when Gloria accompanies Cameron to his faculty talent show, she projects the soapy drama she craves onto Cam's rivalry with Señor Kaplan, and Jay tags along with Mitchell to pick up Lily from camp so he can sneak a smoke.
---

Next Episode
"Grill, Interrupted" airs April 1st, 2015 on ABC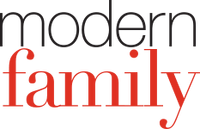 Jay's birthday brings everyone together for his birthday and Phil is beside himself over the super cool gift he got Jay, a high-tech outdoor grill. Claire and Mitch decide they will "offer" to pay back the money Jay loaned them ages ago as their gift not really thinking he will take them up on it, and Gloria teaches Manny and Luke a lesson about drinking, while Andy gets real awkward with Haley when she brings over her new doctor boyfriend.
---

Featured Article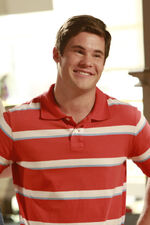 Andy is the "manny" (male nanny) of Joe. Not much is known of his past/personal life except that he grew up in a rural area (Utah), has worked previously with kids, and has a girlfriend in the U.S coast guard named Beth. Andy becomes a quick friend to the whole Dunphy family, except Jay who considers him to be weird. It is shown that Andy has a lot of the same traits as Phil. Andy and Haley quickly start a hate-then-love relationship. It is later revealed that he has feelings for Haley, after asking if Haley meant anyone in particular when she told him that he deserved better.
---
More Featured Articles, Nominate Article

Disclaimer
The Modern Family Wiki is a fan site only and not in any way related to Modern Family, ABC or any other of it's affiliates. All copyrights and trademarks belong to their individual owners and material on this website is used by the terms of Fair Use under the United States Copyright policy. Any one person is allowed to edit the Modern Family Wiki and as such material that violates this policy may have been added. If you do happen to come across any violations please report it to an administrator and it will be removed or edited as soon as possible.
---
See the terms of Fair Use for more information.

Affiliation
---

Featured Poll
What do you think about Haley having feelings for Andy?
---
For other voting polls, see Modern Family Wiki:Polls

Modern Family Blogs
Season 6 is going great so far! I love the new neighbors, the travel to Mexico, and Halloween 3! Aka, Awesomeland!

Read more >
---