Principal Roth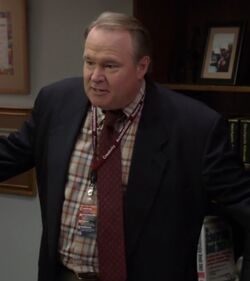 Also Known As
Principal Roth
Occupation
School Principal
Seasons
S1
-
S2
-
S3
-
S4
-
S5
-
S6
Principal Roth
is the school Principal of Watson Elementary, the school Lilly currently attends, who appears in "
Schooled
".
He notices Cam holding up a little boy, who had just pulled Lilly's hair, to part of a slide. He is disappointed in him and also that it is on the first day of school. He calls the kids parents, Pam and Susan. Since everyone couldn't get along well, he orders them to have a play date including the kids.
Ad blocker interference detected!
Wikia is a free-to-use site that makes money from advertising. We have a modified experience for viewers using ad blockers

Wikia is not accessible if you've made further modifications. Remove the custom ad blocker rule(s) and the page will load as expected.