Robby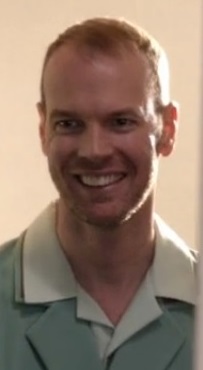 Seasons
S1
-
S2
-
S3
-
S4
-
S5
-
S6
Robby
is a bellman at a hotel in Palm Springs in "
New Year's Eve
". 
He let's Claire and Phil into their room and let's them know about a secluded hot spring nearby. Later that night him and a group of people come to the spring, where Phil and Claire are already naked, for "Nude Year's Eve".
Ad blocker interference detected!
Wikia is a free-to-use site that makes money from advertising. We have a modified experience for viewers using ad blockers

Wikia is not accessible if you've made further modifications. Remove the custom ad blocker rule(s) and the page will load as expected.