Ryan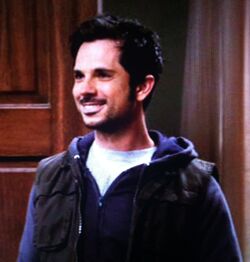 Seasons
S1
-
S2
-
S3
-
S4
-
S5
-
S6
Ryan
is a delivery man who makes a brief appearance in "
Bixby's Back
".
When Mitchell and Cameron order their food, Ryan gives them an extra tiramisu, again, and they ask him why he did it. He tells them that he likes coming there and because he has a great time hanging out with them. After he leaves, both Mitchell and Cameron think that Ryan has a crush on one of them and they quickly go to find out who Ryan likes.
Ad blocker interference detected!
Wikia is a free-to-use site that makes money from advertising. We have a modified experience for viewers using ad blockers

Wikia is not accessible if you've made further modifications. Remove the custom ad blocker rule(s) and the page will load as expected.