Sanjay Patel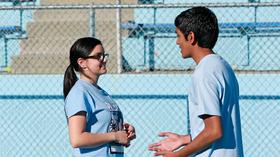 Sanjay Patel
is Alex's biggest competitor in school academics. On their senior year he won co-valedictiorian along with Alex. When this happened Alex and Sanjay began dating until they went to college at Stanford. However, Alex believes that they can do long distance because both of them are very exceptional people. In any event they broke up when Sanjay tells Alex that he is seeing someone else at Stanford.
Appearances
Season 2
Season 4
Season 5
Season 6
Season 7
Ad blocker interference detected!
Wikia is a free-to-use site that makes money from advertising. We have a modified experience for viewers using ad blockers

Wikia is not accessible if you've made further modifications. Remove the custom ad blocker rule(s) and the page will load as expected.