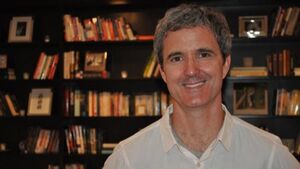 Stephen Lloyd
is an American television producer and writer, best known for his work on the award-winning comedy-drama series
How I Met Your Mother
.
He is the brother of Modern Family's co-creator, Christopher Lloyd. He began working on Modern Family in Season 6 as his two-year deal to stay with the CBS network had finished after How I Met Your Mother's last season.
Writer
Season 6
Ad blocker interference detected!
Wikia is a free-to-use site that makes money from advertising. We have a modified experience for viewers using ad blockers

Wikia is not accessible if you've made further modifications. Remove the custom ad blocker rule(s) and the page will load as expected.