Wendy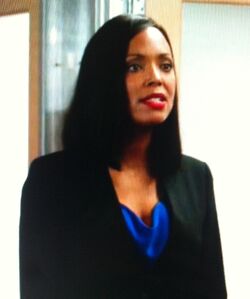 Occupation
Owner of the CFJ
Family
Unnamed Mother
Pixie - Pet
Seasons
S1
-
S2
-
S3
-
S4
-
S5
-
S6
Wendy
is
Mitchell Pritchett
's old classmate who gives him a new job in "
Spring-a-Ding-Fling
".
She tries to show Mitch the office and introduce him to his co-workers but a series of misunderstandings leads Mitch to believe that Wendy is a monster who treats people poorly. He decides to stand up and tells her how horrible she is but he soon realizes that he was mistaken and misinterpreted her signs, and he apologizes to her. But Wendy tells him that he might be right about what he said because she is single and she hasn't had a date in six months. Mitch encourages her saying that she is surrounded by people who loves her, like Dan, Rex, and him.
Ad blocker interference detected!
Wikia is a free-to-use site that makes money from advertising. We have a modified experience for viewers using ad blockers

Wikia is not accessible if you've made further modifications. Remove the custom ad blocker rule(s) and the page will load as expected.