"White Christmas" is the ninth episode and mid-season finale from Season 7 of Modern Family, it aired on December 9, 2015.
Plot Summary
In an effort to have the picture-perfect white Christmas she's always dreamed of, Gloria rents a cabin in the mountains for the whole family to celebrate the holiday. Unfortunately, when they arrive, there are some unexpected factors like the weather and an eccentric random guest, who is already staying in the cabin. Meanwhile, the family are also preoccupied with their own agendas Mitch and Cam determined to make up for their bad caroling performance from last year. Haley and Andy can't keep their hands off each other, and Jay has a huge announcement to make that catches Claire off guard.
Episode Description
None yet
Main Cast
(The characters striked out do not appear in this episode)
Jay Pritchett
Gloria Pritchett
Manny Delgado
Joe Pritchett
Claire Dunphy
Phil Dunphy
Haley Dunphy
Alex Dunphy
Luke Dunphy
Mitchell Pritchett
Cameron Tucker
Lily Tucker-Pritchett
Guest Starring
Trivia
This is the last episode to air in 2015.
This episode is aired before 9 and Previous, but it comes after 9 and Previous episode number wise. (Source)
Andy's 18th appearance
Continuity
None yet
References
Gallery
Videos
Promo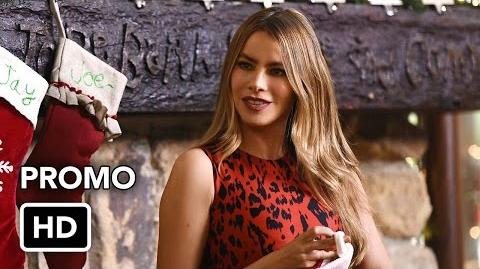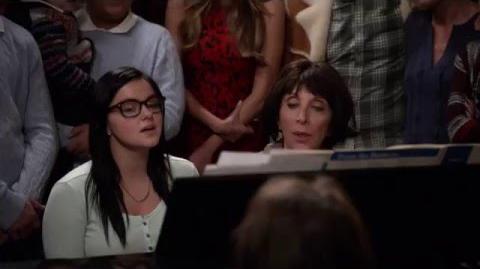 Ad blocker interference detected!
Wikia is a free-to-use site that makes money from advertising. We have a modified experience for viewers using ad blockers

Wikia is not accessible if you've made further modifications. Remove the custom ad blocker rule(s) and the page will load as expected.